Last week I celebrated one year of The Festive Home! With Thanksgiving around the corner, I thought it fitting to continue this month by thanking those who have helped to make The Festive Home possible. This week, I would like to acknowledge some dear friends and, in particular, two very important people in this journey who happen to be from Duxbury: Anne Henning and Sarah Beattie. Both Anne and Sarah are dynamic women and have been mentors, friends and supporters to me since the beginning.
Anne is an amazingly talented photographer with a Duxbury-based gallery, which was the first place to sell the Hampton Wreath. Sarah owns Consider the Lilies – our wildly successful Duxbury florist and gift shop. Sarah took over the line of wreaths after Anne. Both have been great cheerleaders for me and The Festive Home.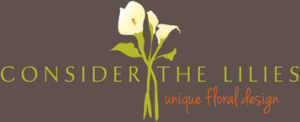 I'd like to also thank my other Duxbury cheerleaders – my incredible "besties" who have been there every step of the way. Not only were they sounding boards for my many ideas, but their front doors have also acted as billboards, showcasing my latest wreath creations for The Festive Home!
Throughout this voyage the support and encouragement from all of these strong, beautiful women has been monumental. I am lucky to have such good friends and heartfelt supporters in my life!