This month has been so special as it marks the one year anniversary of The Festive Home. I am incredibly thankful for this endeavor and especially to all those who have helped make it possible. This month I've reflected on the past year and, in the spirit of thanks, acknowledged some amazing ladies from Duxbury, recognized key milestones, praised those who have helped make an increase in production possible, and friends who have adorned their homes and businesses with The Festive Home décor.
Today, I'd like to recognize those closest to my heart – my family. Throughout this whole process my family has been my sounding board, my cheering squad, my right hand, and my anchor.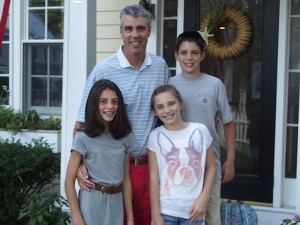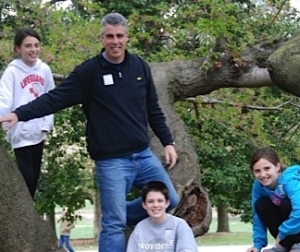 Thank you to my husband, Mark, for all of his patience, time, and encouragement. Thank you to my kids Matthew, Katy, and Bridget, whose spirit, energy, and helping hands have been instrumental in keeping this project moving forward.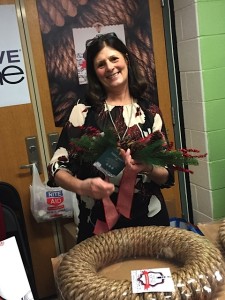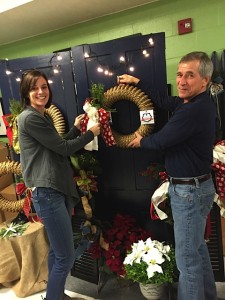 To my mom, Nancy (pictured left), and my dad, Mike (pictured right) – thank you for all of your support, countless hours of advice, and your hard work – without which I would be lost. Last, a special thanks to everyone else (including my sister-in-law Kate who is seen above in the photo with my dad!)
It has been a busy year to say the least, but it has also been rewarding in ways beyond what I imaged. I can't express my gratitude enough to those who have helped make this past year possible and am truly looking forward to what unfolds as we embark on a new journey forward.