Last week, I talked about some major milestones: expanding to more than 40 stores throughout all of New England, and unveiling The Festive Wreath System. This week, I'd like to acknowledge and thank some very important people, our manufacturing partner Noress and their commitment to working with The Arc. Noress is an assembly, packaging, and fulfillment solutions company, and the Arc is the nation's leading advocate for all people with intellectual and developmental disabilities. Noress and The Arc helped make The Festive Home's expansion possible by helping us keep up with the production demand. I would like to specifically acknowledge Darlene Flaig of Product Solutions Inc. for making the introduction and nurturing the manufacturing arm of The Festive Home.
While this has certainly been an exciting year for The Festive Home wreaths, I want to pay equal attention to the Interior Finishing Services side of the business, which is especially close to my heart. I'd like to acknowledge Amy Simon for being my first Holiday Decorating Client and Sue Casale with The Beehive Salon for being an ongoing seasonal decorating client. As they say, a picture is worth a thousand words, so I'd like to share some photos of this décor and others from this past year below.
Thanks to all for making this such a memorable endeavor!
Holiday Decorating: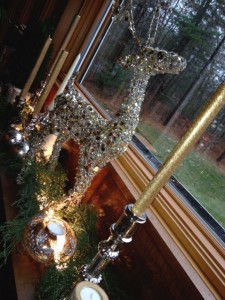 The Beehive Salon: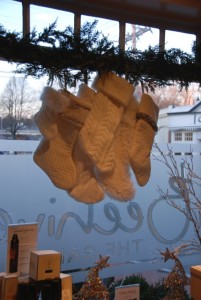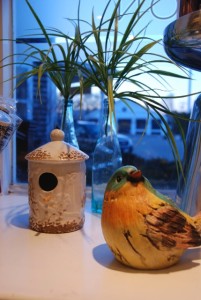 Dinner Party: